In recent years, the topic of how does chocolate affect the brain has gained increasing attention. It is no secret that chocolate is a popular and beloved treat worldwide. However, the impact it has on our brain function and cognitive abilities is still a subject of scientific research. This article aims to explore the various ways in which chocolate consumption, particularly dark chocolate, can influence our brain health and cognitive function.
Dark Chocolate vs. Milk Chocolate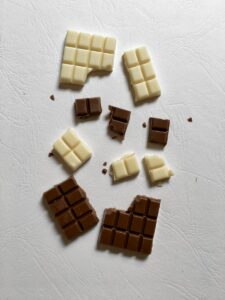 When discussing the effects of chocolate on the brain, it is important to differentiate between dark chocolate and milk chocolate. Dark chocolate contains a higher percentage of cocoa solids, which are believed to be responsible for its health benefits. On the other hand, milk chocolate is usually lower in cocoa content and higher in sugar and fat. Hence, the potential benefits attributed to chocolate are primarily associated with dark chocolate rather than milk chocolate.
How Does Chocolate Affect the Brain?
Improved Cognitive Function
Research suggests that eating chocolate, specifically dark chocolate, may contribute to improved cognitive function. A study conducted on healthy young adults found that consuming high-flavanol dark chocolate enhanced mood and cognitive performance, particularly in tasks requiring sustained mental effort. These findings imply that dark chocolate may serve as an effective brain food, boosting our cognitive abilities when we need to perform demanding mental tasks.
Enhanced Brain Blood Flow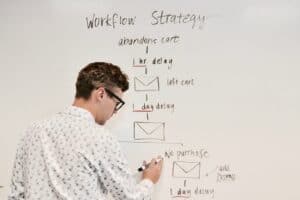 One of the key mechanisms through which dark chocolate affects the brain is by improving cerebral blood flow. Cocoa flavanols found in dark chocolate have been found to promote the dilation of blood vessels, leading to increased blood flow in the brain. This enhanced blood flow can have significant implications for brain health, as it ensures that the brain receives an adequate supply of oxygen and nutrients. Moreover, it has been suggested that dark chocolate intake may help lower blood pressure, contributing to better brain function in the long term.
Protection Against Cognitive Decline
In addition to acute improve brain function, dark chocolate consumption may also have neuroprotective effects. Research has indicated that cocoa flavanols can enhance brain electrical oscillations, which are associated with cognitive processes such as attention, memory, and perception. Such effects suggest that regular intake of dark chocolate could potentially mitigate age-related cognitive decline, mild cognitive impairment and reduce the risk of neurodegenerative diseases such as Alzheimer's disease.
Relieving Stress and Improving Well-Being
Chocolate has long been associated with relieving stress and improving mood. This can be attributed to the release of neurotransmitters like serotonin, which promotes feelings of happiness and well-being. Furthermore, dark chocolate contains compounds with anti-inflammatory properties, which can contribute to reducing stress and enhancing overall brain health. These effects are comparable to those of red wine, another food known for its potential health benefits.
Final Thoughts
In conclusion, the consumption of dark chocolate, particularly with a high percentage of cocoa, appears to have a positive impact on brain function and cognitive performance. The research suggests that cocoa flavanols found in dark chocolate can enhance brain blood flow, protect against cognitive decline, and relieve stress. However, it is important to note that these benefits are primarily associated with dark chocolate rather than milk chocolate or white chocolate. Therefore, if you are looking to reap the potential brain-boosting benefits of chocolate, opt for dark chocolate as a delicious treat that supports your brain health.