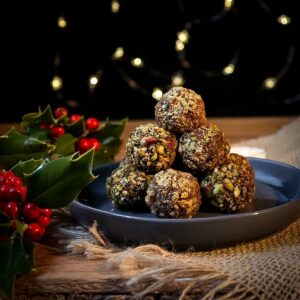 Embrace the festive spirit with a delightful holiday activity: learning how to make chocolate truffles for Christmas. Christmas is a season of joy, merriment, and
Indulge in Decadence - Welcome to Sensational Chocolates!
At Sensational Chocolates, we invite you to enter a world of irresistible delights crafted with passion and precision. As connoisseurs of fine chocolates, we take pride in curating an exquisite assortment that tantalizes your taste buds and elevates your senses.
Discover a Symphony of Flavors:
Explore our diverse range of handcrafted chocolates, each masterpiece lovingly created to deliver a symphony of flavors. From velvety smooth truffles to crunchy nut clusters, each bite is an adventure, promising moments of pure bliss and culinary ecstasy.
Unparalleled Quality, Unforgettable Taste:
Our commitment to excellence drives us to source only the finest ingredients for our chocolates. We carefully select premium cocoa beans, nuts, and other ingredients from around the world to ensure every morsel exudes richness and depth, leaving you craving for more.
For Every Occasion:
Whether you're celebrating a special milestone, expressing your love, or simply treating yourself, our chocolates are the perfect companions for every occasion. Choose from elegantly designed gift boxes and customized arrangements, adding a touch of sophistication and thoughtfulness to your gifting.
Personalized Chocolate Creations:
At Sensational Chocolates, we believe in making moments extraordinary. That's why we offer personalized chocolate creations, allowing you to add names, messages, or company logos to our chocolates, making them truly one-of-a-kind gifts and favors for weddings, events, and corporate functions.
Exquisite Artistry, Delivered to Your Doorstep:
Savor the convenience of having our exquisite chocolates delivered right to your doorstep. Whether you're treating yourself or surprising a loved one, our secure and prompt delivery service ensures that your chocolates arrive fresh and ready to enchant.
Experience the Joy of Chocolate:
At the heart of Sensational Chocolates is the belief that chocolate brings joy. Our creations are not just treats; they are an expression of happiness and a way to create cherished memories with loved ones. Join us in celebrating life's sweet moments, one delectable chocolate at a time.
Unwrap Happiness:
Unwrap the gift of happiness with each luxurious piece of chocolate from Sensational Chocolates. Let the velvety textures and harmonious flavors transport you to a world of pure delight. Elevate your chocolate experience and embark on a journey of decadence with us.
Treat yourself or surprise someone special today. Dive into the world of Sensational Chocolates and immerse yourself in the art of chocolate perfection. Your taste buds will thank you, and your heart will crave the sweet embrace of our delightful creations. Start your chocolate adventure now!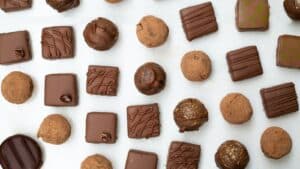 Chocolate, one of the most loved and versatile ingredients, comes in various forms, each with its unique flavor and characteristics. When you think of chocolate,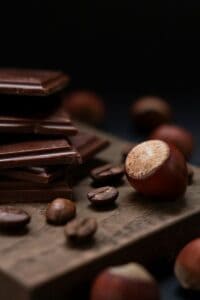 When was chocolate introduced to Europe? The history of chocolate dates back thousands of years, with evidence of cacao beverages dating as far back as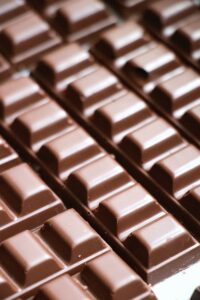 The history of chocolate is rich and diverse, with origins tracing back to ancient civilizations. However, the question of where was the first solid chocolate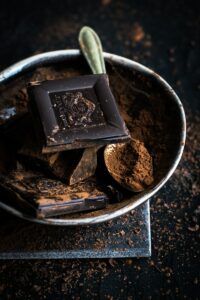 Dark chocolate is a favorite treat for many people, but it can have a distinctively bitter taste that some may find less appealing than the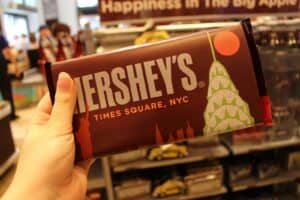 Chocolate – the mere mention of this delicious treat evokes strong emotions and a craving for its rich, creamy texture. With its widespread popularity, it's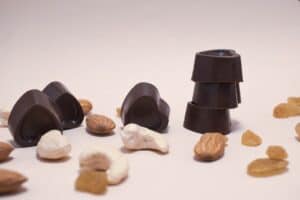 Chocolate covered almonds are a delightful treat that combines the crunchy, nutty texture of almonds with the rich and creamy flavor of chocolate. They are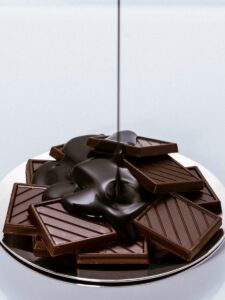 Coloring chocolate is a fun and creative way to add a splash of color to your desserts and treats. Whether you're making chocolate lollipops, decorating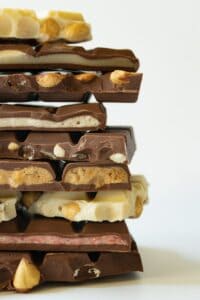 As a chocolate expert, I have been asked numerous times, "how long does chocolate last?" The simple answer is that it depends on the type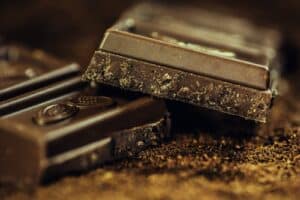 How is chocolate made? This delectable treat has been a favorite for centuries, bringing joy and comfort to people all over the world. As an
The history of chocolate is a rich and fascinating narrative that dates back thousands of years. This delicious treat, which is adored by millions across