There's no denying that the UK is home to some of the finest and most well-known chocolate brands in the world. Whether you're craving a classic Cadbury Dairy Milk or a luxurious Galaxy Chocolate Bar, there is no shortage of delectable sweet treats to satisfy your taste buds. In this article, we will explore some of the iconic and lesser-known UK chocolate brands that are pleasing the palates of chocolate lovers around the globe.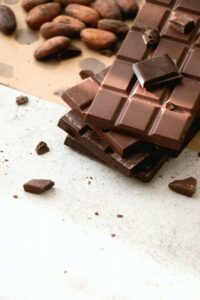 The History and Evolution of British Chocolate Brands
Cadbury: The Pioneers of British Chocolate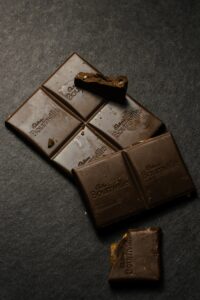 Founded in 1824, Cadbury is perhaps one of the most iconic UK chocolate brands, with a rich history that spans more than a century. Established by John Cadbury, the brand started as a small-scale producer of drinking chocolate and cocoa. Today, Cadbury is synonymous with classic British chocolate bars, such as the beloved Cadbury Dairy Milk. Their wide range of chocolate bars also includes the delicious and unique Double Decker, named after the iconic British double-decker buses.
Nestlé: The Swiss-British Confectionery Clan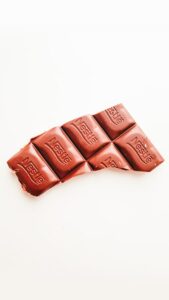 Another major player in the British chocolate industry is Nestlé, a Swiss company that has established itself as one of the leading chocolate brands in the UK. Nestlé's presence in the UK dates back to the early 1900s, when it acquired the Anglo-Swiss Condensed Milk Company, which was also a major producer of chocolate bars. Some of the most popular Nestlé chocolate bars include the indulgent Aero, creamy Milkybar, and the crispy and nutty Yorkie. The company's factory in York produces many of their famous brands, catering to the diverse tastes of British chocolate lovers.
Galaxy: The Epitome of Smooth and Creamy Milk Chocolate
Galaxy is another top contender in the realm of UK chocolate brands, and it holds a special place in the hearts of many chocolate aficionados for its exceptional silkiness and smoothness. Owned by Mars Inc., the Galaxy Chocolate Bar was first introduced to the British market in the 1960s as an indulgent alternative to other milk chocolate bars. Since then, the brand has expanded its range to include a variety of flavors, textures, and forms, including luxurious truffles and irresistible minstrels.
The Rise of Luxury Handmade Chocolates
In recent years, there has been a surge in demand for luxury handmade chocolates, with many small-scale producers and family-run businesses emerging as popular choices for those seeking high-quality sweet treats. One such brand is Charbonnel et Walker, which holds a Royal Warrant and is known for its exquisite chocolate creations. Established on Bond Street in London in 1875 by two chocolate connoisseurs, the brand is famous for its elegant and delicious chocolate bars and chocolate peppermint creams.
Another noteworthy luxury chocolate brand is Chococo, founded in 2002 by a husband and wife team in Dorset. Their chocolate factory uses carefully roasted, ethically sourced raw materials to create an exquisite range of handmade chocolates, including truffles, bars, and unique creations inspired by the flavors and sights of the British coastline. Chococo's flagship store in Cornwall's Poundbury estate is a must-visit destination for anyone with a sweet tooth.
The Best Chocolate Brands for Dark Chocolate Lovers
Dark chocolate has become increasingly popular amongst chocolate connoisseurs, with its intense and complex flavors that cater to more refined palates. One of the best British chocolate brands for dark chocolate enthusiasts is Green & Black's, founded in 1991 by a couple who believed that no compromise should be made on taste or quality when it comes to chocolate. Their organic and Fairtrade certified chocolate bars are available in a variety of cocoa percentages, offering just the right amount of intensity to suit individual preferences.
Montezuma's, another family-run business, is also a favorite among dark chocolate lovers. Founded in 2000 by a couple who fell in love with the world of chocolate during their travels in South America, the brand sources the finest cocoa beans from around the world to create their distinctive and rich dark chocolate bars. Their unique flavors, such as Lordy Lord (70% cocoa with crunchy cocoa nibs), are perfect for those looking to satisfy their craving for bold and daring tastes.
Lesser-Known UK Chocolate Brands Worth Discovering
While brands like Cadbury, Nestlé, and Galaxy are household names in Great Britain, there are also many lesser-known UK chocolate brands that are equally deserving of attention. Golden Casket, based in Greenock, Scotland, has been in business since 1959 and offers an extensive range of sweet treats, such as the Twin Bar, a favorite single-bar option among many. Another hidden gem in the British chocolate realm is Willie's Cacao, a small-scale producer that crafts exceptional small-batch chocolate bars from bean to bar, ensuring the highest quality and attention to detail. Their unique single-estate chocolates showcase the incredible variety and nuances of flavor found in different cocoa beans, making them a must-try for any serious chocolate enthusiast.
In conclusion, it's clear that the UK chocolate industry is a treasure trove of delightful and delicious options for those looking to indulge in a sweet treat. From iconic British chocolate brands like Cadbury, Nestlé, and Galaxy to small-scale luxury producers and lesser-known gems, the world of UK chocolate truly has something for everyone, and it's no wonder that these brands continue to hold a special place in the hearts of chocolate lovers across the globe.