Chocolate melting tips are essential for anyone who loves working with melted chocolate. Whether you are a novice or an experienced baker, knowing the best techniques for melting chocolate can make a world of difference in your finished product. In this article, we will explore various methods for melting chocolate, as well as important tips to ensure success every time.
Chocolate Melting Tips
Melting chocolate can be a tricky process if not done correctly. If it is exposed to too much heat, it can burn and become unusable. On the other hand, if it is not melted enough, it may not have the desired silky smooth texture. The method you choose for melting chocolate will depend on your personal preference and the recipe you are working with. Let's explore some popular chocolate melting methods: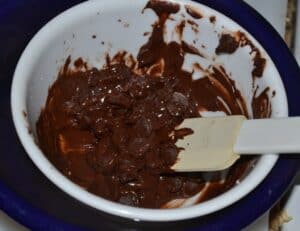 1. Double Boiler Method: This is a traditional and foolproof way to melt chocolate. Place chopped chocolate in the top bowl of a double boiler or a heatproof bowl. Heat water in the bottom pan of the double boiler or in a saucepan until it is barely simmering. Then, place the top bowl with the chocolate on top of the pan, making sure it does not touch the water. Stir the chocolate occasionally until it is completely melted.
2. Microwave Method: Melting chocolate in the microwave is a quick and convenient option. Use a microwave-safe bowl and chop the chocolate into small pieces or use chocolate chips. Microwave the chocolate in short bursts of 15-20 seconds, stirring in between each interval. Be careful not to overheat the white or milk chocolate, as it can burn easily. Remove the chocolate from the microwave when there are still a few small chunks remaining and continue stirring until it is completely melted.
3. Water Bath Method: This method is ideal for tempering chocolate or when you want to melt chocolate slowly and evenly. Fill a large bowl with hot water, not boiling, and place a smaller heatproof bowl with the chocolate on top. The residual heat from the hot water will melt the chocolate gradually. Stir occasionally until the chocolate is completely melted.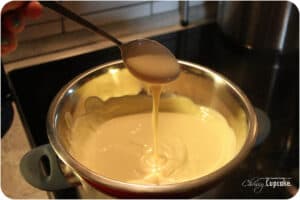 No matter which method you choose, here are some additional tips to ensure beautiful and smooth melted chocolate:
1. Use high-quality chocolate: The quality of the chocolate you use will directly affect the final outcome. Opt for a good quality chocolate bar, whether it's dark, milk, or white chocolate. High-quality chocolate contains more cocoa butter, which makes for better melting and a smoother texture.
2. Avoid direct heat: Direct heat, like a stovetop burner or high heat in the microwave, can cause chocolate to seize or burn. Always melt chocolate slowly and gently using a double boiler or microwave-safe bowl in intervals. Also, remember white chocolate melts at a lower temperature range than milk chocolate.
3. Add a fat or oil: If your chocolate is too thick or not melting smoothly, add a small amount of fat or oil to help it melt easier. Coconut oil works well in this case.
4. Handle with care: When melting chocolate in a microwave oven, use a cool bowl to minimize the chance of hot spots and to prevent the chocolate from overheating.
5. Temper chocolate: If you're working with dark chocolate and want a glossy finish, temper the chocolate by heating it to a specific temperature and then cooling it down slowly. This process helps stabilize the cocoa butter and gives the chocolate a shiny appearance.
6. Avoid moisture: Ensure that your utensils and equipment are clean and dry before melting chocolate. Even a small amount of moisture can cause the chocolate to seize and become lumpy.
In conclusion, mastering the art of melting chocolate bars is a skill every chocolate lover should learn. By following these chocolate melting tips and utilizing the appropriate technique, you can achieve silky smooth melted chocolate every time. Remember to use high-quality chocolate, melt it slowly and gently, and handle it with care. With a little practice and patience, you'll be creating delicious chocolate treats that will impress everyone.