I've always considered chocolate fundraising as one of the most popular and effective ways to raise money for non-profit organizations, schools, and community groups. After all, who doesn't love chocolate? Today, I will discuss the ins and outs of chocolate fundraising and share some tips on how to make the most out of this delectable opportunity.
Fundraising through chocolate is both simple and appealing, which is why it's such a popular fundraiser choice. Organizations can partner with the largest fundraising companies that offer a variety of chocolate bars, specialized chocolates, and even snacks to sell. By selling these delicious treats, schools and non-profit organizations can raise funds effectively, while also engaging with their supporters and the wider community.
In order to succeed in a chocolate-based fundraiser, it's essential to provide a good selection of products to customers, as well as enlisting the support of students, parents, and community members who are enthusiastic about the cause. As a chocolate fundraiser organizer, I'll share my best practices for preparing an event, selecting your chocolate offerings, and working with salespeople to maximize profits and overall success. It's time to put those sweet cravings to work and raise money for your organization!
Choosing the Right Chocolate Fundraiser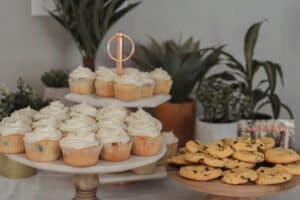 As a keen lover of chocolate and passionate about fundraising, I've always found chocolate fundraising to be an effective way to raise money. With numerous fundraising ideas out there, it's crucial to choose the right fundraiser for your non-profit organization or group. In this section, we'll discuss some factors to consider when selecting the perfect chocolate fundraiser.
When planning a popular fundraiser, you should first research the largest fundraising companies and the products they offer. Many organizations prefer chocolate bars, while others might opt for assorted snacks and chocolates as a variety. You want to make sure you work with a reputable company that provides quality products that'll appeal to your customers and supporters.
Here are some significant factors to consider when choosing a potential chocolate fundraiser: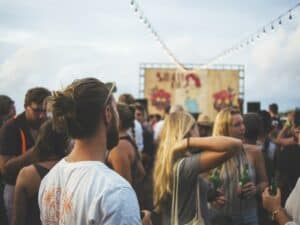 Target audience: Consider the preferences of parents, students, or other group members when selecting chocolate products. Are they more likely to purchase and consume chocolate bars or a mix of snacks and chocolates?
Price point: Establish a reasonable price for your chocolate products, taking into consideration your target audience's expendable income. You want to ensure both your organization and the buyer receive value for their money.
Seasonality: Some chocolate fundraisers might do better at specific times of the year, like during the spring season when people are more inclined to buy sweet treats.
Additionally, it's beneficial to evaluate the profit planning aspects of your fundraiser. Here are some tips to help maximize profits from your chocolate fundraiser:
Compare profit margins offered by different fundraising companies to make sure you're getting the best deal for your group or organization.
Create order forms that are easy to understand, ensuring that both students and parents know precisely what they're purchasing and how it'll help raise funds.
Communicate with everyone involved in the fundraising event. Keep sellers, students, family members, and other supporters informed so that they're aware of the fundraiser's goals and progress.
Chocolate fundraising remains a favorite choice for schools and other groups. When selecting the appropriate chocolate fundraiser, consider both the preferences and needs of your target audience, as well as the potential profits your organization can make. By putting in the effort to plan and organize your fundraiser well, you'll likely witness a successful event that raises funds for your important cause.
Final Thoughts
Wrapping up, it's clear that chocolate fundraising has become one of the most popular fundraiser ideas for groups, schools, and non-profit organizations. Given how easy it is to sell and the broad appeal of chocolate bars, it's no surprise that it's a go-to choice for those looking to raise funds effectively.
Largest fundraising companies recognized the potential of chocolates as an integral part of successful fundraising campaigns. By offering a variety of chocolate bars and snacks, these companies help ensure that customers, parents, and students alike are enticed to participate in the fundraiser events. This, in turn, leads to higher profits for the schools, groups, and non-profit organizations involved.
Some key factors that make chocolate fundraising stand out among other fundraisers include:
Wide assortment of chocolates and snacks to choose from, ensuring there's something for everyone
High-profit margins, enabling schools and other organizations to reach their money-raising goals more efficiently
Chocolate's widespread appeal, making it convenient for sellers to carry and easy to sell
In the end, the success of a chocolate fundraiser ultimately depends on the support and dedication put forth by those involved – students, parents, and the community. By working together, groups can effectively raise money and move their organization forward.
So, if you're on the lookout for a tried-and-true method to raise funds for your school or organization, consider organizing a chocolate fundraising event this spring. With a diverse assortment of chocolates and an enthusiastic group of sellers, there's no doubt that you'll be on your way to meeting, or even exceeding, your fundraising goals.
Other suggested articles: